I am interested in exploring and experimenting new ways of storytelling, working across different disciplines including Puppetry, Shadow Theatre, Devising and Physical Theatre. My ambition is to create imaginative, strongly stylized and well-crafted work that touches on very human issues and challenges audiences, both adult and young.
I've been awarded by The Arts Council of England, L'Insitut Internatioanal de la Marionnette and The British Council of England with the Artist International Development Fund working with the Quebecois Company, Théâtre De La Pire Espèce.
I also work as a Puppetry Consultant, guiding Directors to understand the language of puppetry and help bring the new layers that puppetry can offer to productions.
My work includes:
DIRECTOR, Around the Glove & Puppet Animation Scotland
"Set inside the body of a dying patient, and zoomed in X 10000, a staphylococcus tells her 4 million offspring her rags to riches story about surviving antibiotics".
ASSISTANT TO DIRECTOR
¨ creating spectacular universes and unique experiences through immersive theatre¨
DIRECTOR, Around the Glove
'"Two elderly sisters journey through clouded memories, love and flatulence"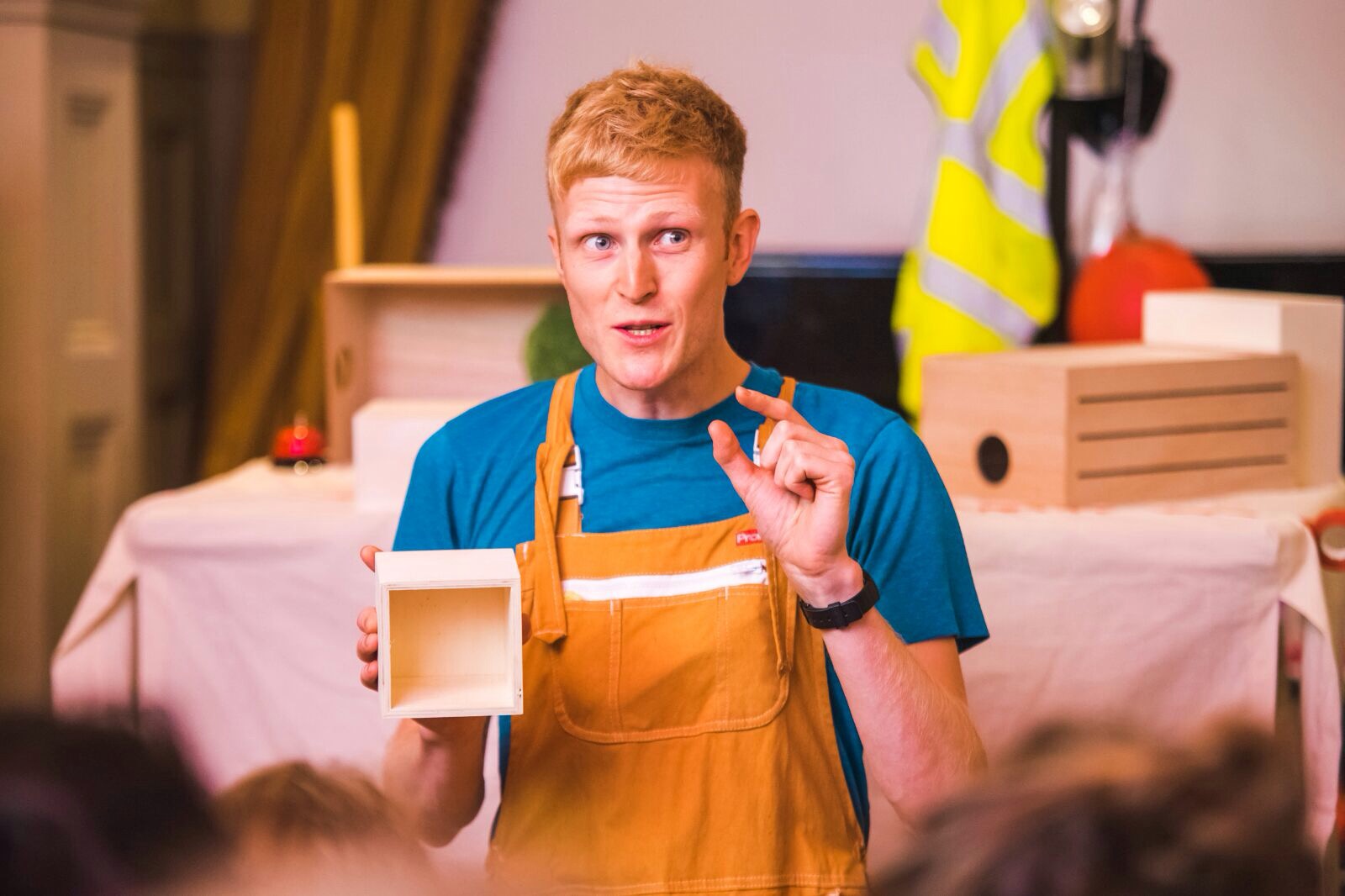 DIRECTOR, Total Insight Theatre
"Using puppetry and live music, a fun and playful adventure that explores the environment and our relationship to it"
ASSISTANT DIRECTOR, Told by an Idiot
"A savage folly inspired by the myth of 'El Dorado"
ASSISTANT DIRECTOR, Told by an Idiot
"Enter the world of artfully uncontrolled chaos"
the secret life of rizado
CO-DEVELOPER, Around the glove & Dotted Line Theatre
"A new theatre performance inspired by the surrealism of Salvador Dalí"
PUPPETRY DIRECTOR, Total Insight Theatre
"In a world where he is small, little Leandro has big ideas"
don gil of the green breeches
ASSISTANT DIRECTOR SPANISH GOLDEN AGE SEASON, Arcola Theatre
"The Spanish Golden Age Season brings to the stage three new translations of rarely seen plays"
ASSISTANT CREATIVE TEAM, Disney Theatrical Group
"Since opening on Broadway in November 1997, THE LION KING has become the most successful musical in history"
REHEARSAL ROOM ASSISTANT, Blind Summit
"Moses is a cantankerous 3 man operated puppet with a cardboard head... who lives on a table".